Description
Introducing the COLMi M41 Smartwatch Bluetooth Calling Smartwatch, a game-changer in the world of wearable technology. Packed with innovative features and cutting-edge technology, this smartwatch is designed to enhance your daily life and keep you connected on-the-go. With its built-in Bluetooth calling function, you can make and receive calls directly from your wrist, eliminating the need to constantly reach for your phone.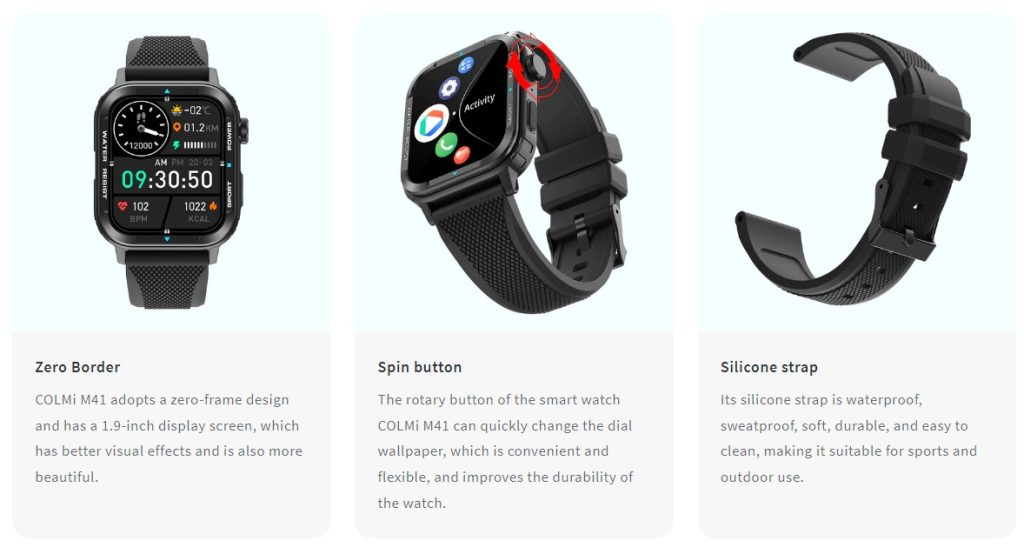 Sports mode: COLMi M41 has more than 100 sports modes, which are convenient for you to exercise and strengthen your body.
 Super chip: COLMi M41 adopts RTL8763E super chip, which runs more smoothly, connects more stably, and lasts longer.
 Zero-frame design: COLMi M41 is a 1.9-inch zero-frame, with a larger screen, a clearer view, and more convenient to use.
Equipped with a high-definition touch screen display, the COLMi M41 offers an immersive viewing experience. Whether you're checking notifications, tracking your fitness goals, or browsing through apps, everything is easily accessible at your fingertips. The watch also boasts a sleek and stylish design that seamlessly blends fashion with functionality.
Not only does the COLMi M41 serve as a communication device, but it also serves as your personal health companion.